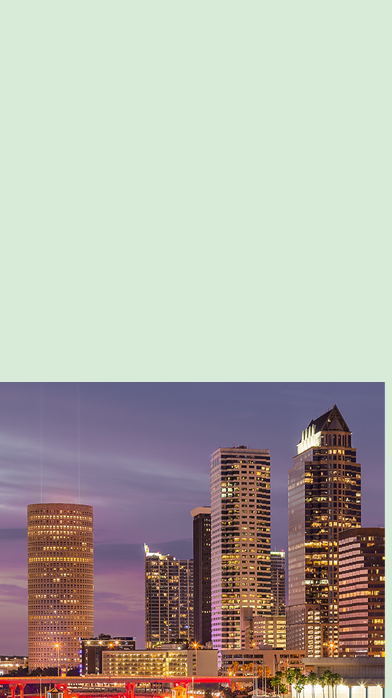 How It Works
No Shopping, No Chopping
Just delicious meals delivered weekly, always ready in three minutes or less.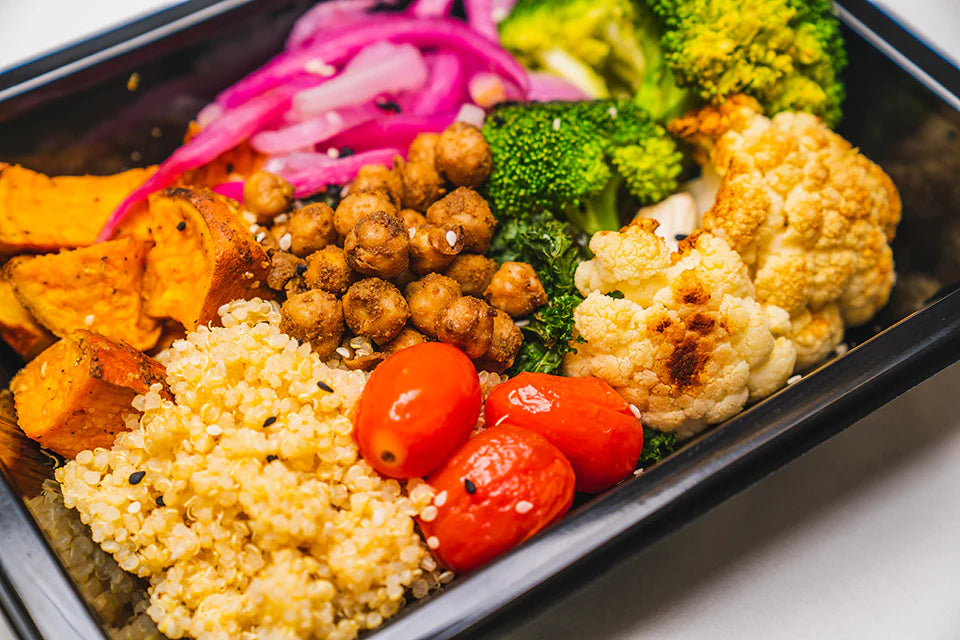 Tampa Meal Prep Services
Living in the birthplace of the Cuban sandwich puts you within walking distance of a lot of great eats. However, with high prices and your busy schedule, it can be challenging to ensure you're eating right. Fresh Meal Plan makes nutritious meals a breeze with our fast and fresh meal kit delivery in Tampa, Florida.

If you're interested in transforming your lifestyle with restaurant-quality meals, sign up for our Tampa meal prep services today!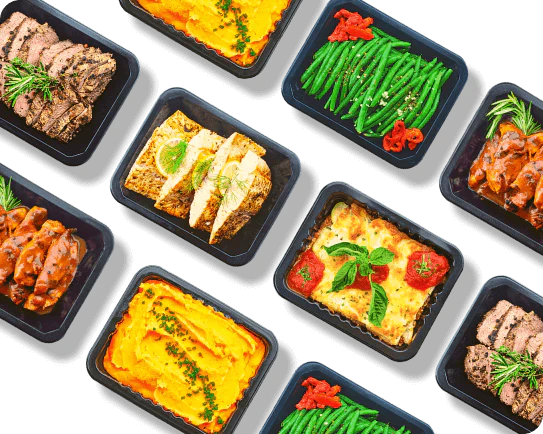 We Provide Meals for Every Diet
No matter what kind of food you're looking for, Fresh Meal Plan can give it to you. Choose from meal types such as:
- Vegan: Choose from an assortment of meals, including vegetables, fruits and nuts, hailing right from Mother Nature herself.
- Traditional: Plan your week and chow down on meals brimming with the carbs, protein and fats you need to fuel yourself.
- Lean & Mean: Curb hunger as you bulk up with these high-protein menu items chock-full of beef, fish and more.
- Keto: Try new foods with the peace of mind of this low-carb meal plan consisting of green beans, cauliflower rice and hormone-free chicken.
- Paleo: Let your hunter and gather ancestry emerge as you dine on lean meats, fish, veggies, nuts and fruits — unprocessed and rich in the nutrients you need.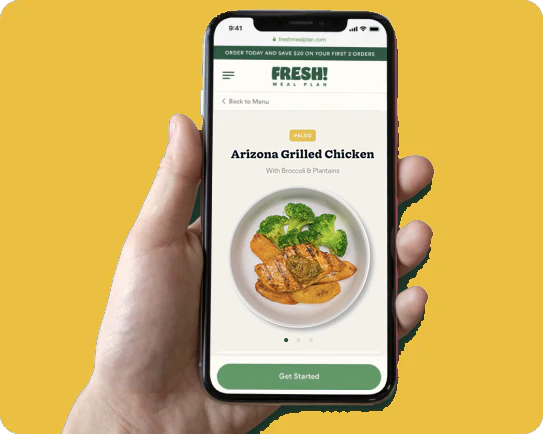 Meal Prep for all of Tampa
Whether you live down in Virginia Park, Belmont Heights or up north in University Square, Fresh Meal Plan has you covered. We can deliver your favorite meals no matter where you are, ensuring you have delicious food whenever hunger strikes.

Balm - Brandon - Carrollwood - Clair Mel City - Davis Island - Dover - Durant - Falkenburg Branch - Gibsonton - Lithia - Lutz - Mango - Northdale - Odessa - Palma Ceia - Plant City - Riverview - Ruskin - Sun City - Seffner - Sydney - Tampa - Tampa Palms - Temple Terrace - Thonotosassa - Valrico - Westchase - Wimauma - Ybor City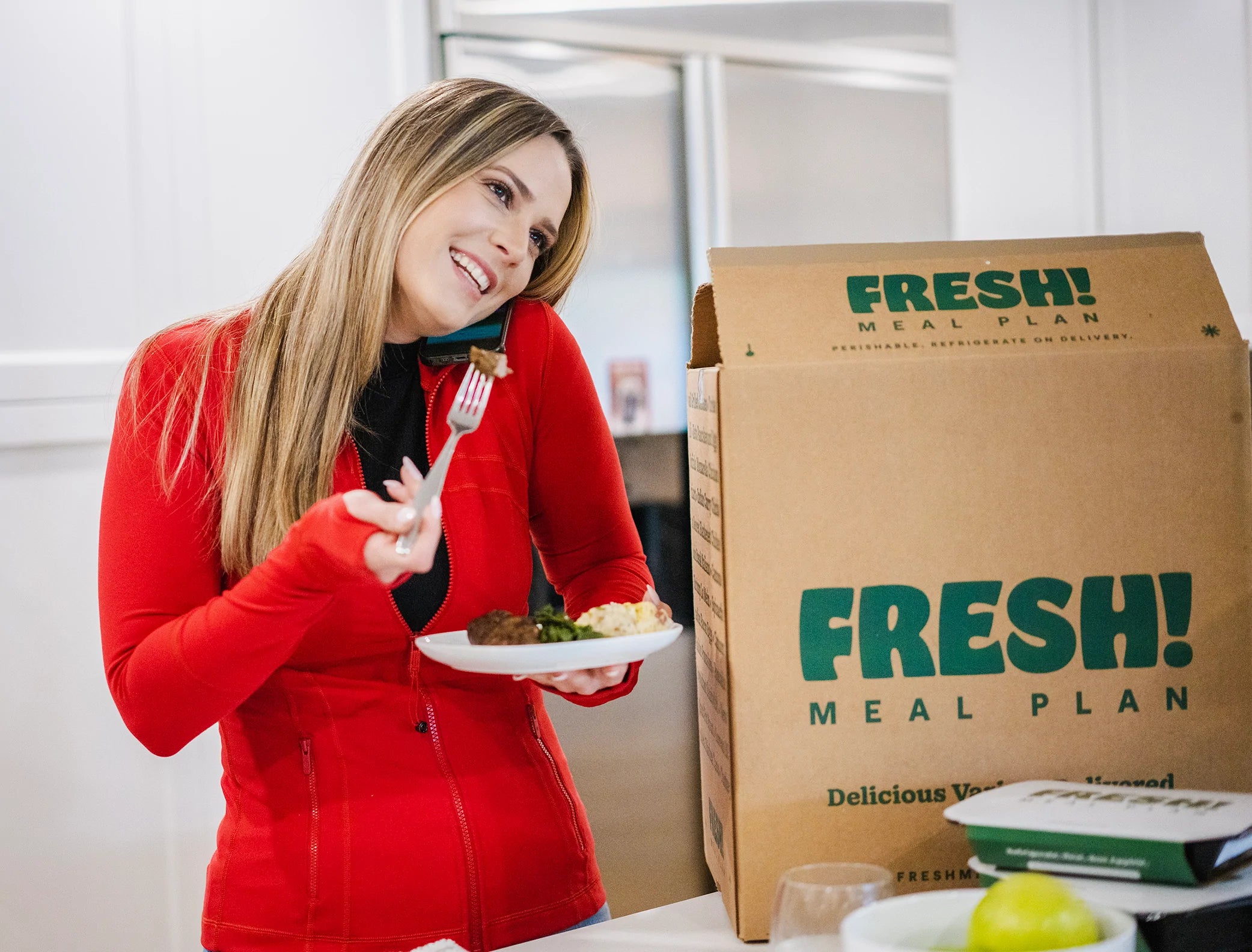 Flexible and Healthy Meal Delivery to Tampa
Great responsive, friendly service. Outstanding quality tasting food.
We loved the food from the very start! We could easily change our food preferences, and the team at FRESH was always available for questions.
Bryan G
My husband and I have been on the Fresh Meal Plan for a year. We have tried every food delivery service out there. Nothing compares to Fresh Meal Plan.
Christine L
By far the best meals I've ever tried! They truly understand what it takes to prepare and deliver quality food…they completely nailed it! I would highly recommend them…
Len B
Great responsive, friendly service. Outstanding quality tasting food.
Joshua S
Amazing meal! We loved it so much and will be ordering more!
Andrea M
I have been ordering fresh meal plan for 3 weeks now and I'm so very pleased with the quality!!I'm reaching my goals quicker than I expected!! It's very convenient, food tastes great and they have a great customer service and very responsive!
Yasmine A
I have to say I am super happy with Fresh Meal Plan. I am a picky eater...as in love just meat and potatoes but I was looking to try Keto. This meal plan gave me the menu and previous menus prior to even signing up. I am going on week 4 and super happy about my choice in this meal plan. Definitely try it for just yourself or you and your family.
Meredith M
FMP has made my life so easy with regard to evening meal planning! Food is delicious! Quality and portion size of their food is perfect. Customer Service is friendly and accommodating! Love the affordable and simplistic way of eating healthy! I look forward to every delivery!!!
Sandra M
Their food looks and tastes as good as the photos online! They have excellent fresh organic food, with no preservatives or added sugar or salt and is tasty & healthy for you! This is great for anyone especially busy professionals or seniors who can't cook or anyone who may need to have a special diet!
Paulette P
I switched to Fresh Meal Plan from another meal delivery service because I needed more variety and customization. They make healthy taste way better than I ever could, and any issue I've had has been resolved. I also like that I can pick my meals. So if one is my favorite I can get more than one of them!
Erica S
Why People Love Fresh Meal Plan
Chef Designed Meals
Our head Chef was trained at the Culinary Institute of America: your food is in excellent hands!
Fresh Rotating Weekly Menu
We rotate hundreds of meals weekly to always keep your taste buds guessing!
High Quality Ingredients
Grass fed beef, local produce, and antibiotic free Chickens. We believe in serving the good stuff.
Ultimate Flexibility
Customize your weekly meal count, and browse six different menus to make your perfect meal plan.
Common Questions
How long do meals stay fresh?
We are excited to deliver the meals you love in eco-friendly packaging! The new fresh seal technology keeps your food fresher longer. Plus – the containers are made with BPA free material, and are fully recyclable, creating. Every meal has an expiration date but are designed to last up to 10 days unopened in refrigeration.
How are my meals delivered?
National (48 States) Via Courier If you are in the any of the 48 states with exception of South Florida, your meals are shipped in a Insulated box with ice packs and carefully sealed to ensure quality. Each week you will receive a tracking ID directly to your e-mail so you can follow your shipment every step of the way until it arrives at your door! *Due to possible delays, we currently only ship to residential locations. We cannot ship to a business, office or PO Box address. Local (South Florida from Orlando to Miami Dade County) via Contact Free Driver Orlando to Miami-Dade County, we offer hand deliveries once a week. Your meals come in a Fresh Meal Plan cooler bag designed to keep your meals cool with ice-packs during your delivery time window until you are able to bring them inside. *Please make sure if you are local to add special delivery instructions for our drivers, especially if you live in a gated community so we can ensure your meals get to you with no issues!
A La Carte ordering lets you choose your FRESH meals every week without needing a subscription! Just want to try us out? Here's your chance! We think you're gonna love it.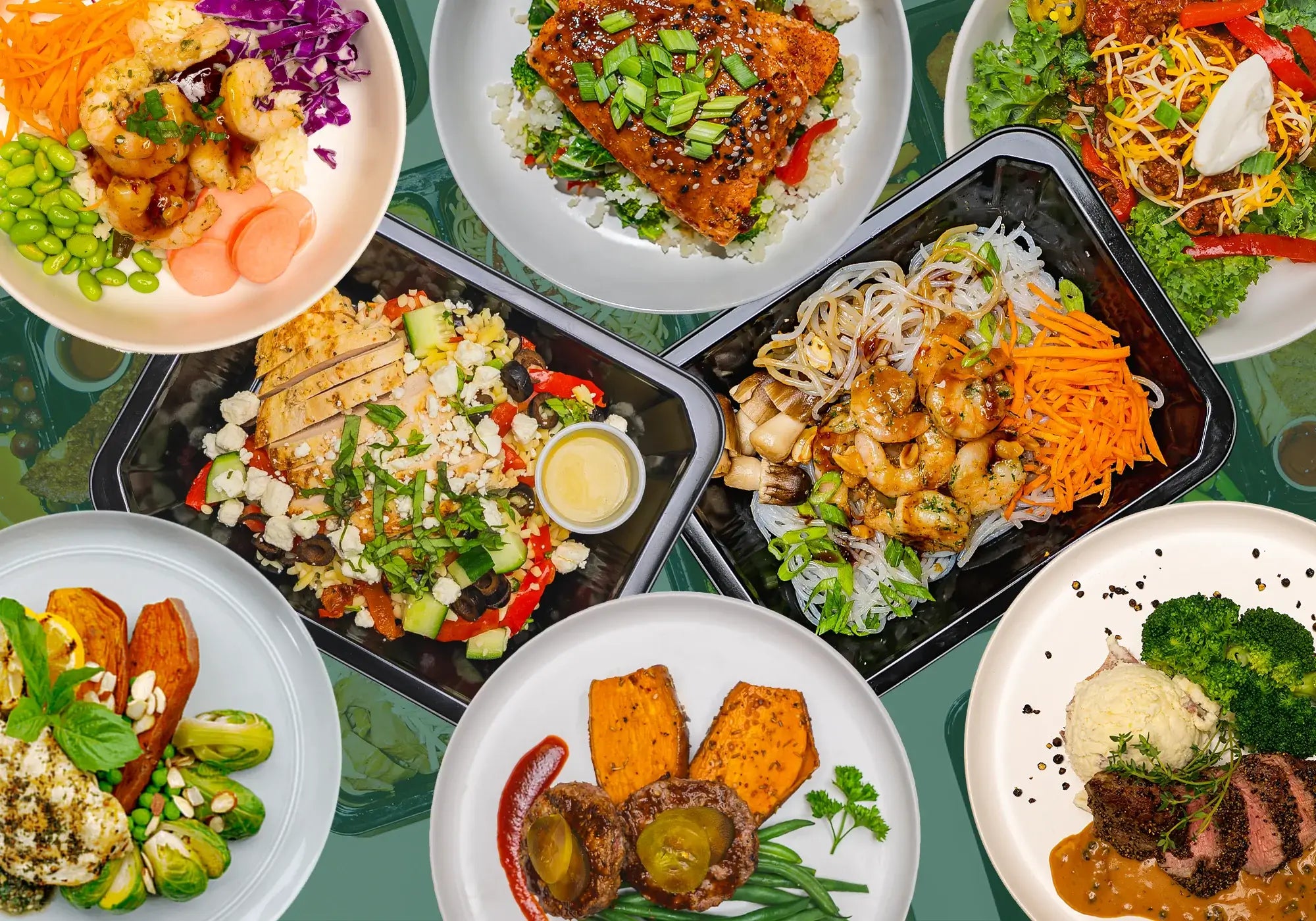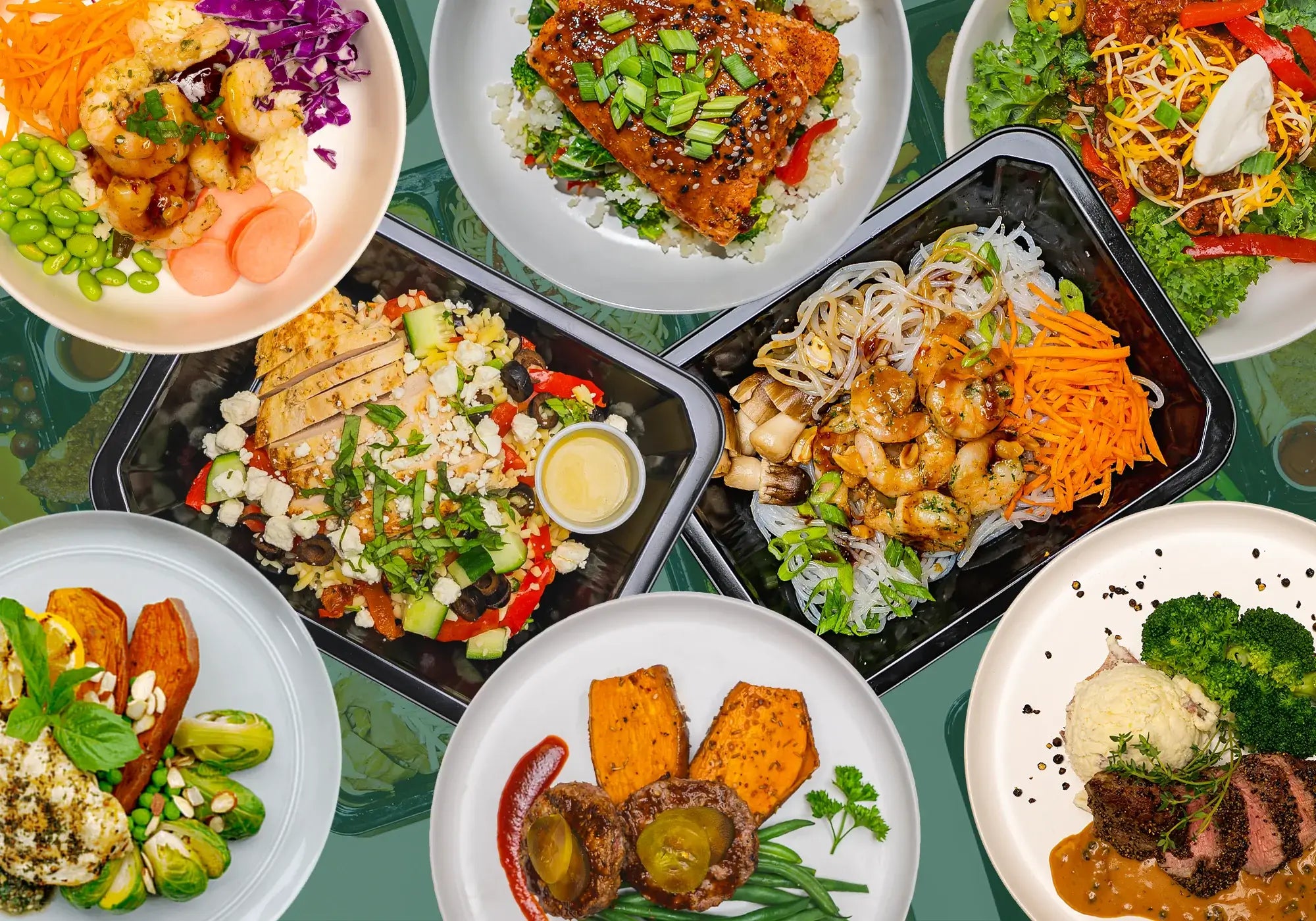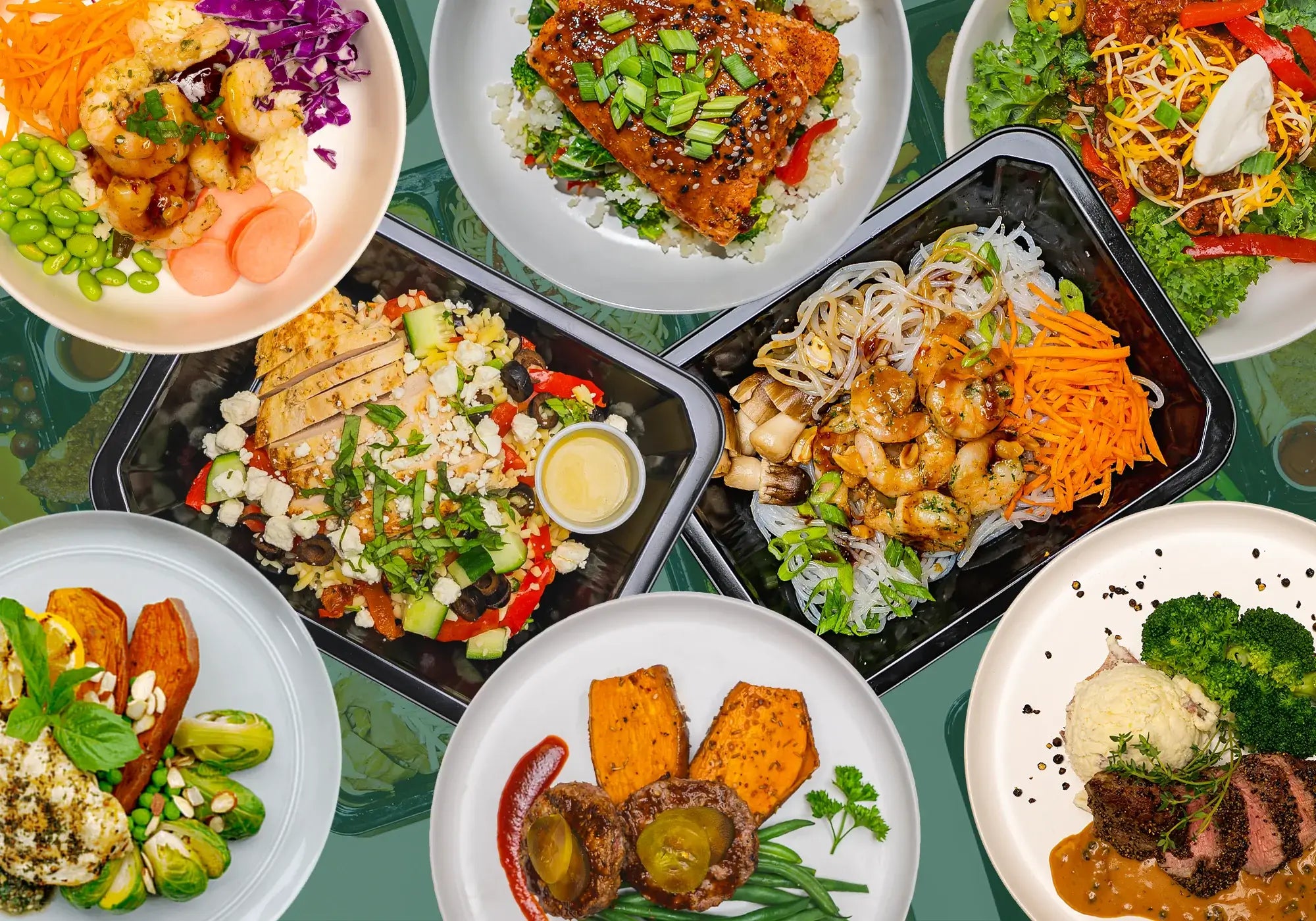 Experience the Fresh Meal Plan Difference