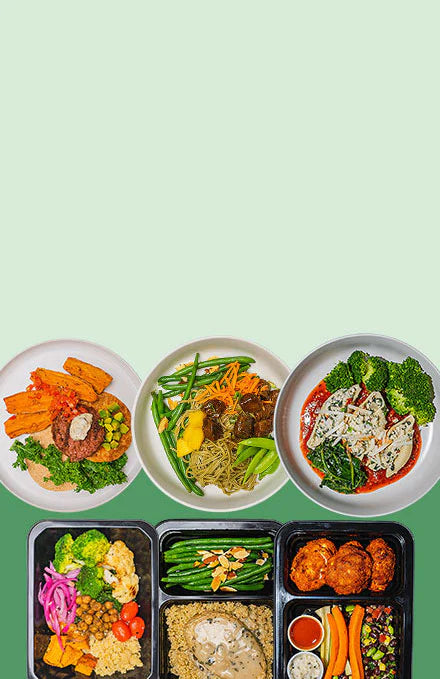 How It Works
No Shopping, No Chopping
Just delicious meals delivered weekly, always ready in three minutes or less.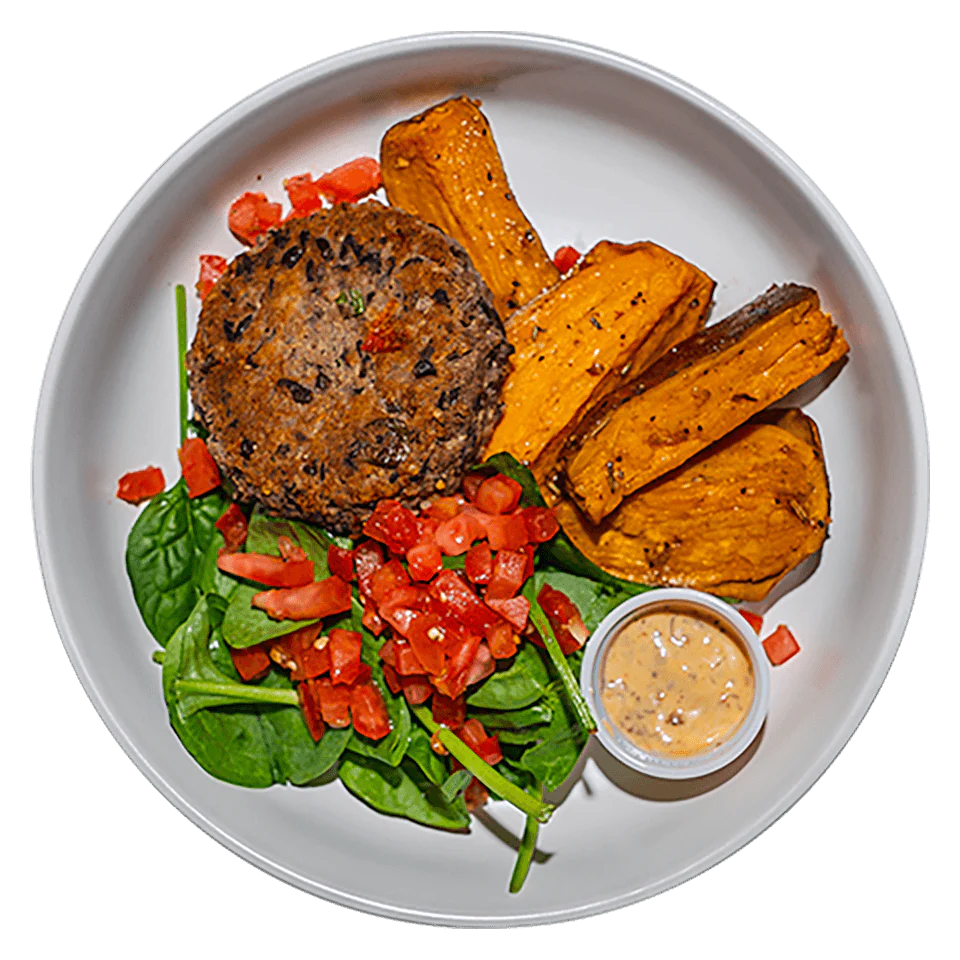 Vegan Meal Plan Options Designed for a Plant-Based Diet
Plant-based diets take a lot of effort and dedication to research, shop for the right foods and put it all together — that's hours out of your day that many of us just don't have. Luckily, our vegan meal prep delivery services offer a mouthwatering solution for your dietary preferences.

We create fully prepared vegan meals and send them right to your door, giving you more time to focus on other things. Plus, we give you the choice of what to eat — the way it should be. We'll never lock you into the same meals each week — we constantly rotate our menu selections, allowing you to pick and choose what sounds good to you.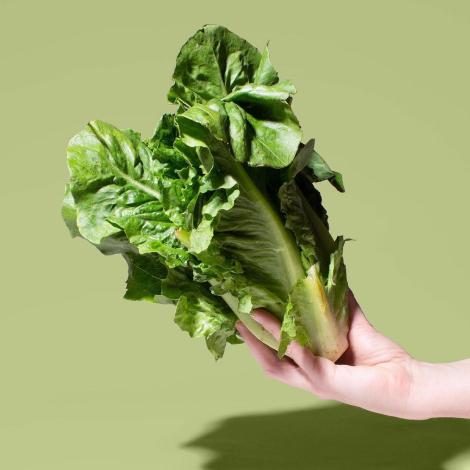 Quality Ingredients
Delicious meals start with the finest ingredients. That's why we're dedicated to using only the best ingredients. Thanks to our farm-to-table model, our plant-based meals consist of the freshest, all-natural ingredients right from Mother Earth herself.

Each vegan delivered meal is prepared fresh, every day — no exceptions. You'll never find artificial preservatives, extra sodium or added sugars in your deliveries. Our five-star chef takes care in designing well-balanced plant-based meal kits that offer the highest quality nutrition possible. When you sign up for our vegan meal prep subscription, you can trust that you're receiving the healthiest ingredients and the tastiest meals possible.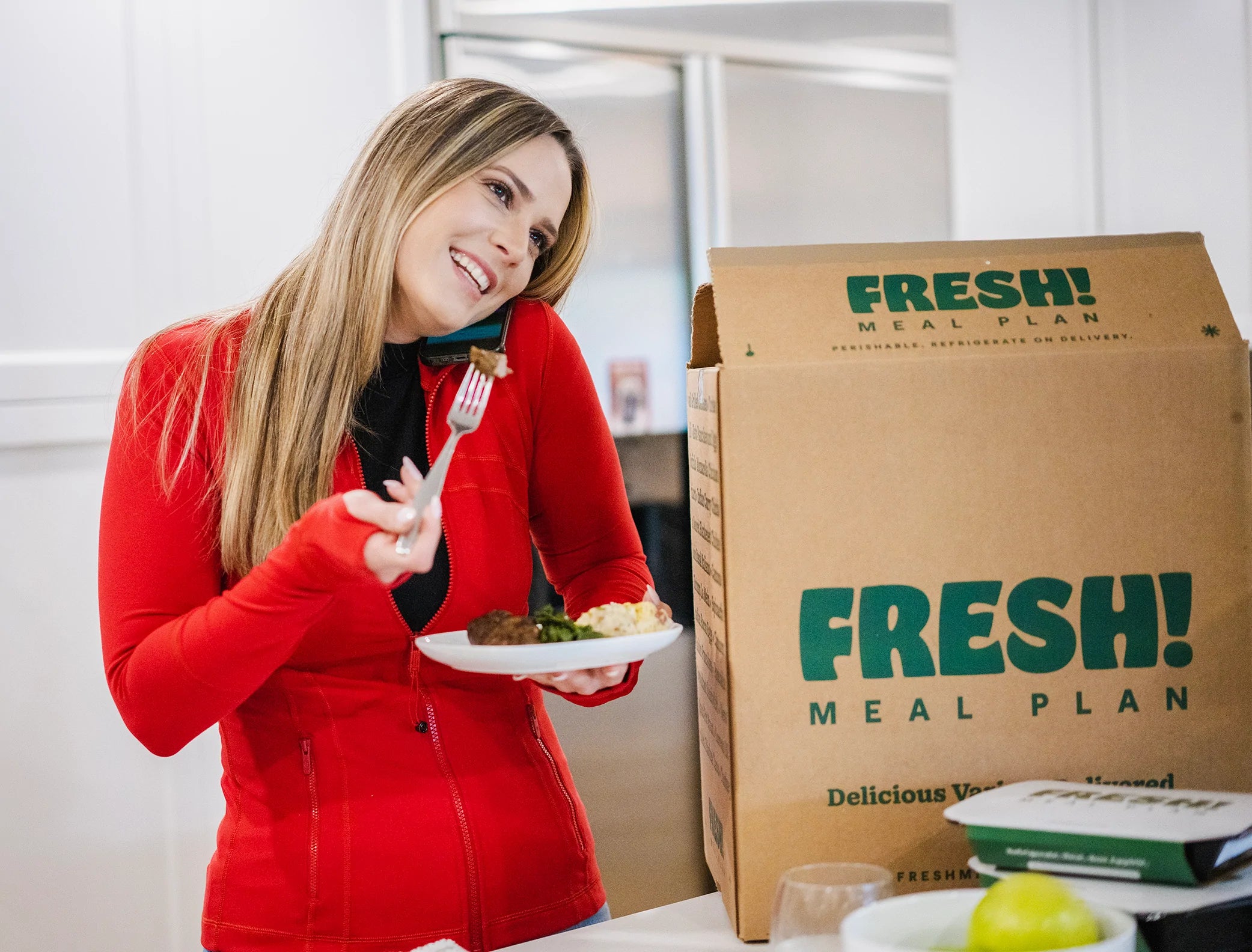 Health Benefits From Plant-Based Meal Kits
Our plant-based meal kits are heavily nutritious, relying on nutrient-dense foods to provide you with everything you need to live a satisfying and healthy life. Taking part in a plant-based premade meal delivery service will cut down on the risks of overeating. You'll also get an assortment of health benefits, including:

- Minimizing the risk of heart disease
- Lowering your chances of developing diabetes
- Reducing pain and inflammation associated with arthritis
- An easier time maintaining a healthy weight
- Decreasing blood sugar and cholesterol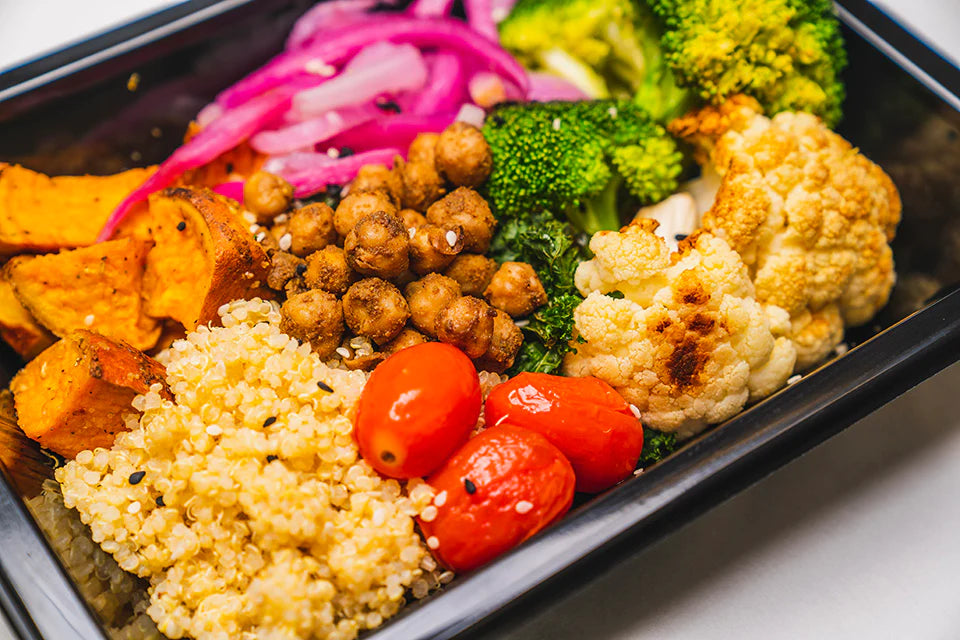 Environmental Benefits from Plant-Based Meal Plan Options
Plant-based meal kits are changing how food is enjoyed, offering alternatives to traditional food production processes. Plant-based diets provide unparalleled benefits for our environment, utilizing less greenhouse gas emissions and natural resources — compared to the 57% of food-based emissions produced by dairy and meat production. Combine that with the use of meal kits and you have yourself a winner! Meal kits are on the rise, offering a reduced carbon footprint and food waste reduction. Grocery stores produce 33% more greenhouse gas emissions than meal kits, while 31% of all food is wasted and thrown away in the U.S. Our meal kits are delivered with the rest of your mail, right to your door — and within fully recyclable packaging. These meals serve enough for one adult, giving you only the food you need while doing your part to save the environment.
Why People Love Fresh Meal Plan
Chef Designed Meals
Our head Chef was trained at the Culinary Institute of America: your food is in excellent hands!
Fresh Rotating Weekly Menu
We rotate hundreds of meals weekly to always keep your taste buds guessing!
High Quality Ingredients
Grass fed beef, local produce, and antibiotic free Chickens. We believe in serving the good stuff.
Ultimate Flexibility
Customize your weekly meal count, and browse six different menus to make your perfect meal plan.
Common Questions
How long do meals stay fresh?
We are excited to deliver the meals you love in eco-friendly packaging! The new fresh seal technology keeps your food fresher longer. Plus – the containers are made with BPA free material, and are fully recyclable, creating. Every meal has an expiration date but are designed to last up to 10 days unopened in refrigeration.
How are my meals delivered?
National (48 States) Via Courier If you are in the any of the 48 states with exception of South Florida, your meals are shipped in a Insulated box with ice packs and carefully sealed to ensure quality. Each week you will receive a tracking ID directly to your e-mail so you can follow your shipment every step of the way until it arrives at your door! *Due to possible delays, we currently only ship to residential locations. We cannot ship to a business, office or PO Box address. Local (South Florida from Orlando to Miami Dade County) via Contact Free Driver Orlando to Miami-Dade County, we offer hand deliveries once a week. Your meals come in a Fresh Meal Plan cooler bag designed to keep your meals cool with ice-packs during your delivery time window until you are able to bring them inside. *Please make sure if you are local to add special delivery instructions for our drivers, especially if you live in a gated community so we can ensure your meals get to you with no issues!
A La Carte ordering lets you choose your FRESH meals every week without needing a subscription! Just want to try us out? Here's your chance! We think you're gonna love it. Sign Up for Our Plant-Based Meal Subscription Today