How It Works
No Shopping, No Chopping
Just delicious meals delivered weekly, always ready in three minutes or less.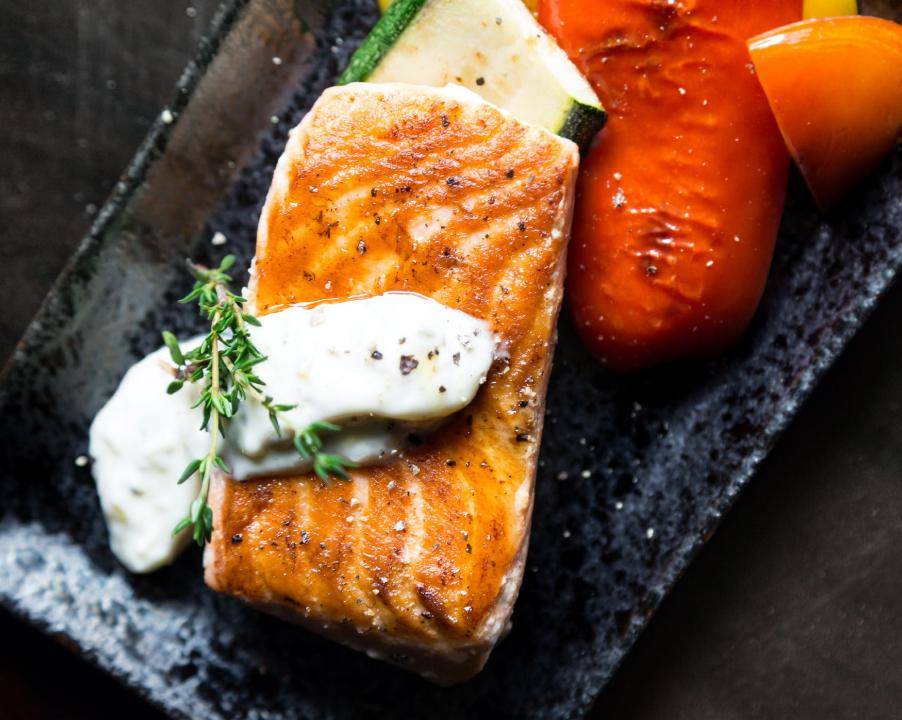 The Best Pescatarian Meal Kit Delivery
Step into the next chapter of your life by taking your meal preparation to a new level. Once you create your account, you can choose the best price and plan for your situation. We'll then ask you for some critical contact information, dietary preferences, weekly meal counts and delivery instructions. With everything filled out and your weekly meal plan created, we'll start sending your pescatarian meal kits to your front door!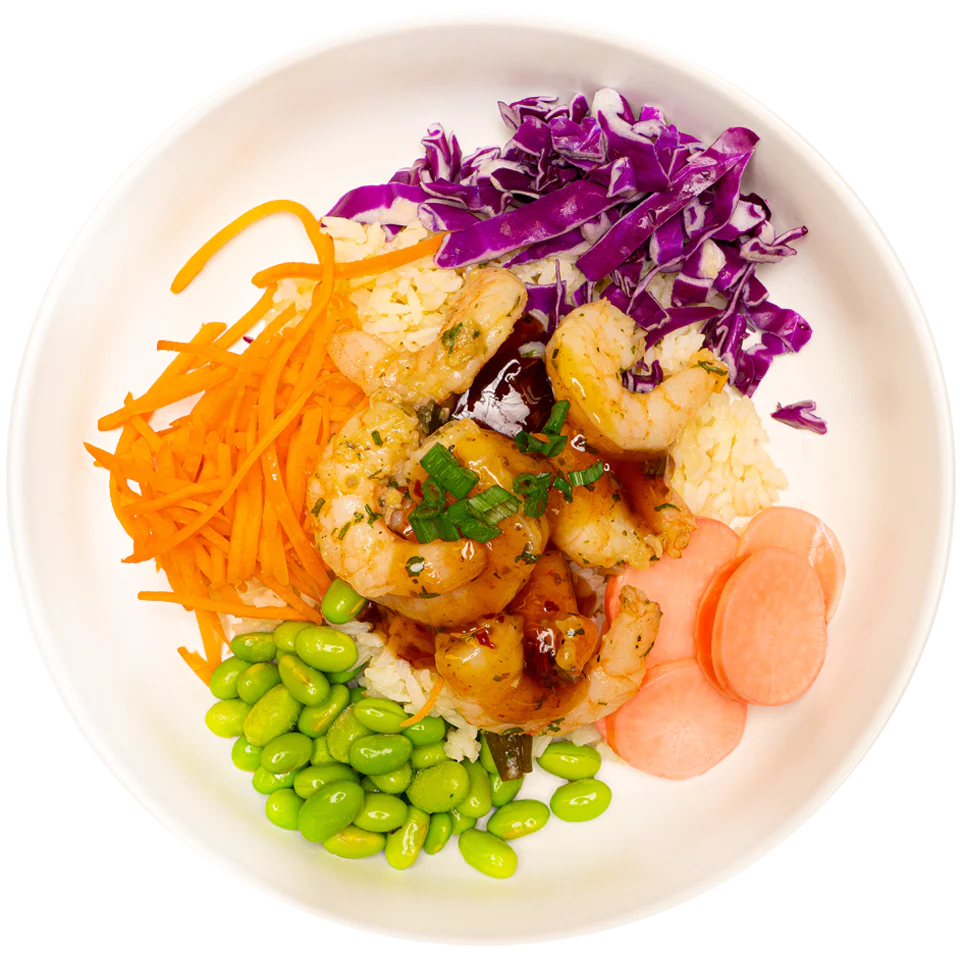 The Benefits of a Pescatarian Meal Plan
Pescatarian diets are wildly popular for those looking to reap all the rewards of plant-based nourishment while maintaining the nutrients of select meats. These meats are limited to fish and other types of seafood, which are the primary protein source. Pescatarian meal kits offer unique benefits like:

- Lowering your blood pressure
- Lessening the risk of an unhealthy weight
- Reduce the chance of heart attack or stroke
- Decreasing inflammation
- Helping the environment
What Foods Can You Eat on a Pescatarian Diet?
Pescatarian diets are very similar to vegetarian diets, with a slight twist. Experts suggest pescatarians should consume various types of fish and seafood about two to three times per week. You can also include certain dairy products, like milk, eggs, cheese and yogurt. The rest of the week's menu should consist of beans and other legumes, vegetables, tofu, fruit, whole grains, nuts and seeds. With a rotating selection, you can try new pescatarian-prepared meals to be delivered right to your home!
A Week's Worth of Meals in Just a Few Clicks
We strive to make eating healthy as simple and easy as possible, no matter your situation. Our convenient, easy-to-use website allows you to access and change everything in your pescatarian meal plan. Grab your phone or hop on the computer and completely control your dietary restrictions, meal frequency, delivery instructions and more. You can make changes in minutes and spend more time focusing on other things.
Why People Love Fresh Meal Plan
Chef Designed Meals
Our head Chef was trained at the Culinary Institute of America: your food is in excellent hands!
Fresh Rotating Weekly Menu
We rotate hundreds of meals weekly to always keep your taste buds guessing!
High Quality Ingredients
Grass fed beef, local produce, and antibiotic free Chickens. We believe in serving the good stuff.
Ultimate Flexibility
Customize your weekly meal count, and browse six different menus to make your perfect meal plan.
Common Questions
How long do meals stay fresh?
We are excited to deliver the meals you love in eco-friendly packaging! The new fresh seal technology keeps your food fresher longer. Plus – the containers are made with BPA free material, and are fully recyclable, creating. Every meal has an expiration date but are designed to last up to 10 days unopened in refrigeration.
How are my meals delivered?
National (48 States) Via Courier If you are in the any of the 48 states with exception of South Florida, your meals are shipped in a Insulated box with ice packs and carefully sealed to ensure quality. Each week you will receive a tracking ID directly to your e-mail so you can follow your shipment every step of the way until it arrives at your door! *Due to possible delays, we currently only ship to residential locations. We cannot ship to a business, office or PO Box address. Local (South Florida from Orlando to Miami Dade County) via Contact Free Driver Orlando to Miami-Dade County, we offer hand deliveries once a week. Your meals come in a Fresh Meal Plan cooler bag designed to keep your meals cool with ice-packs during your delivery time window until you are able to bring them inside. *Please make sure if you are local to add special delivery instructions for our drivers, especially if you live in a gated community so we can ensure your meals get to you with no issues!
A La Carte ordering lets you choose your FRESH meals every week without needing a subscription! Just want to try us out? Here's your chance! We think you're gonna love it.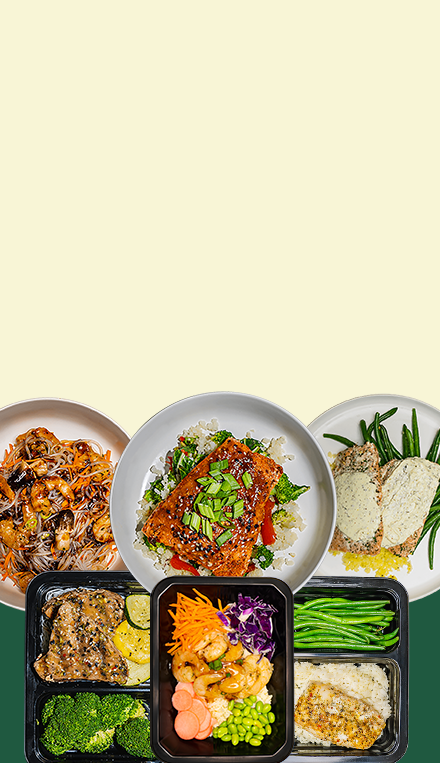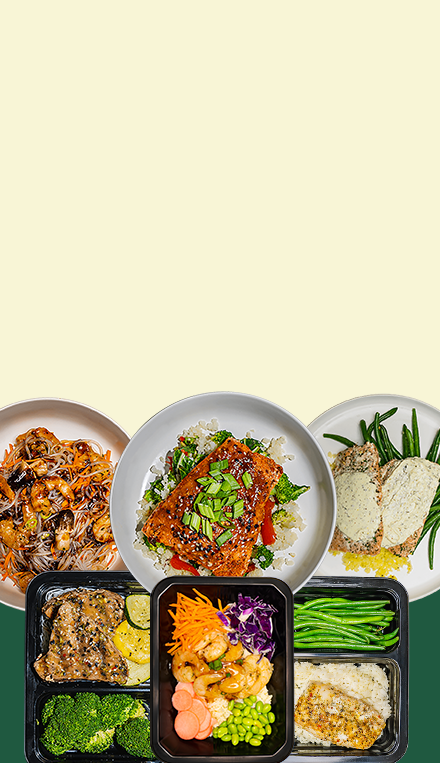 Get Fresh Seafood Meal Kits Delivered to Your Door