How It Works
No Shopping, No Chopping
Just delicious meals delivered weekly, always ready in three minutes or less.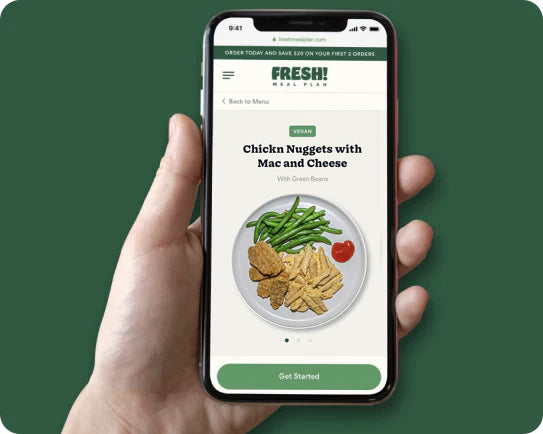 How It Works
Whether you want to work on your tan or take up a new sport like surfing, FRESH! Meal will ensure you have enough time to. Our meal kits are delivered weekly and are quick, simple and don't require cooking skills.

1. Choose which of our meal plans would work best with your preferences. We also have several diet-specific plans available.
2. Check out our ever-changing menu. We rotate dishes so you don't have to keep eating the same ones.
3. Achieve your goals with FRESH+ add-ons, including proteins, snacks, sides and desserts.
4. Update your plan by logging into your account to manage your food preferences, restrictions and delivery instructions.
High Value and Great Prices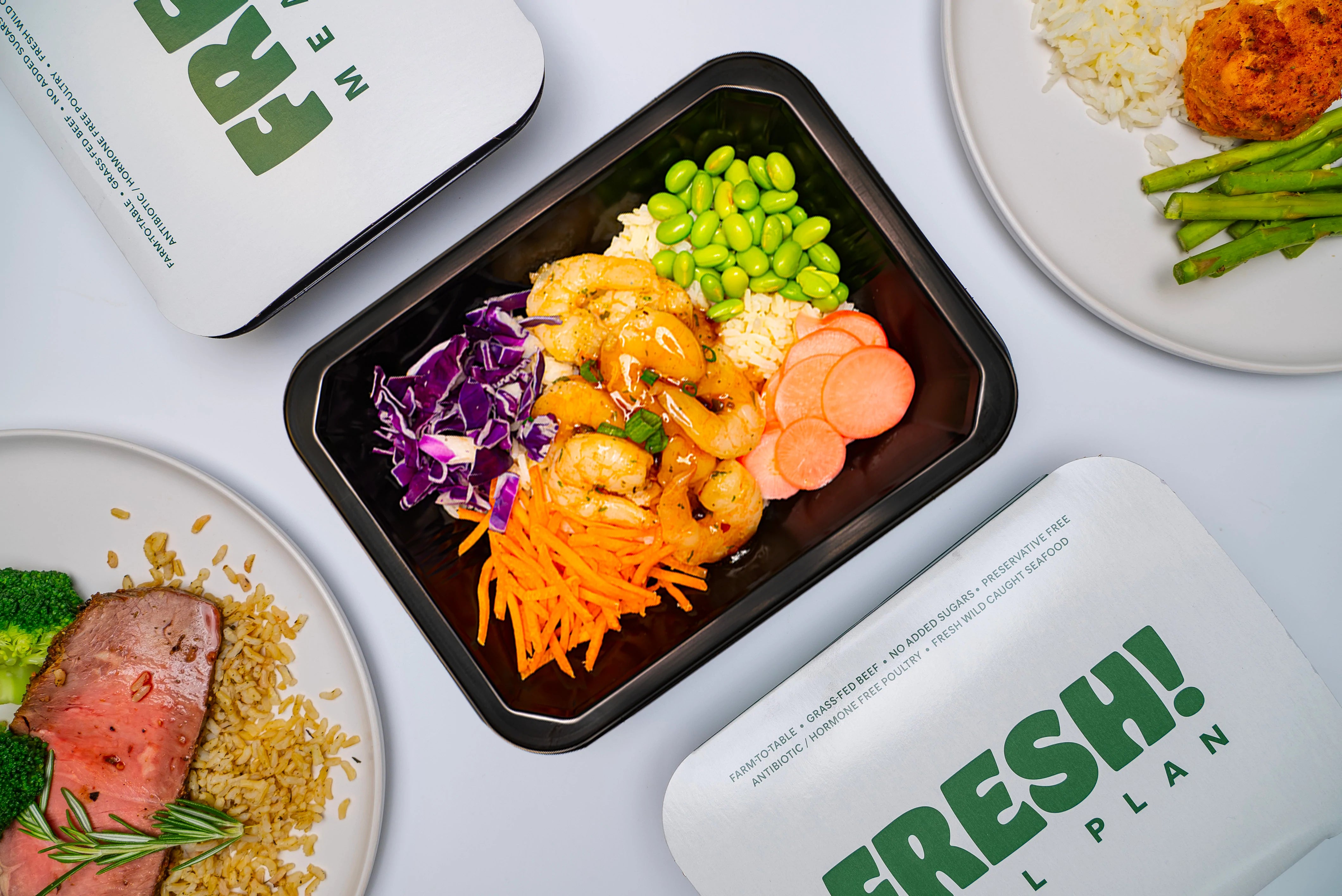 Healthy Food Delivered Straight to You in West Palm Beach
When you need healthy food delivery in West Palm Beach, we have you covered. We serve the entire area, including:

Central Park - Grandview Heights - Delray Beach - Flamingo Park - Downtown - Villages of Palm Beach Lakes - City Place - Southside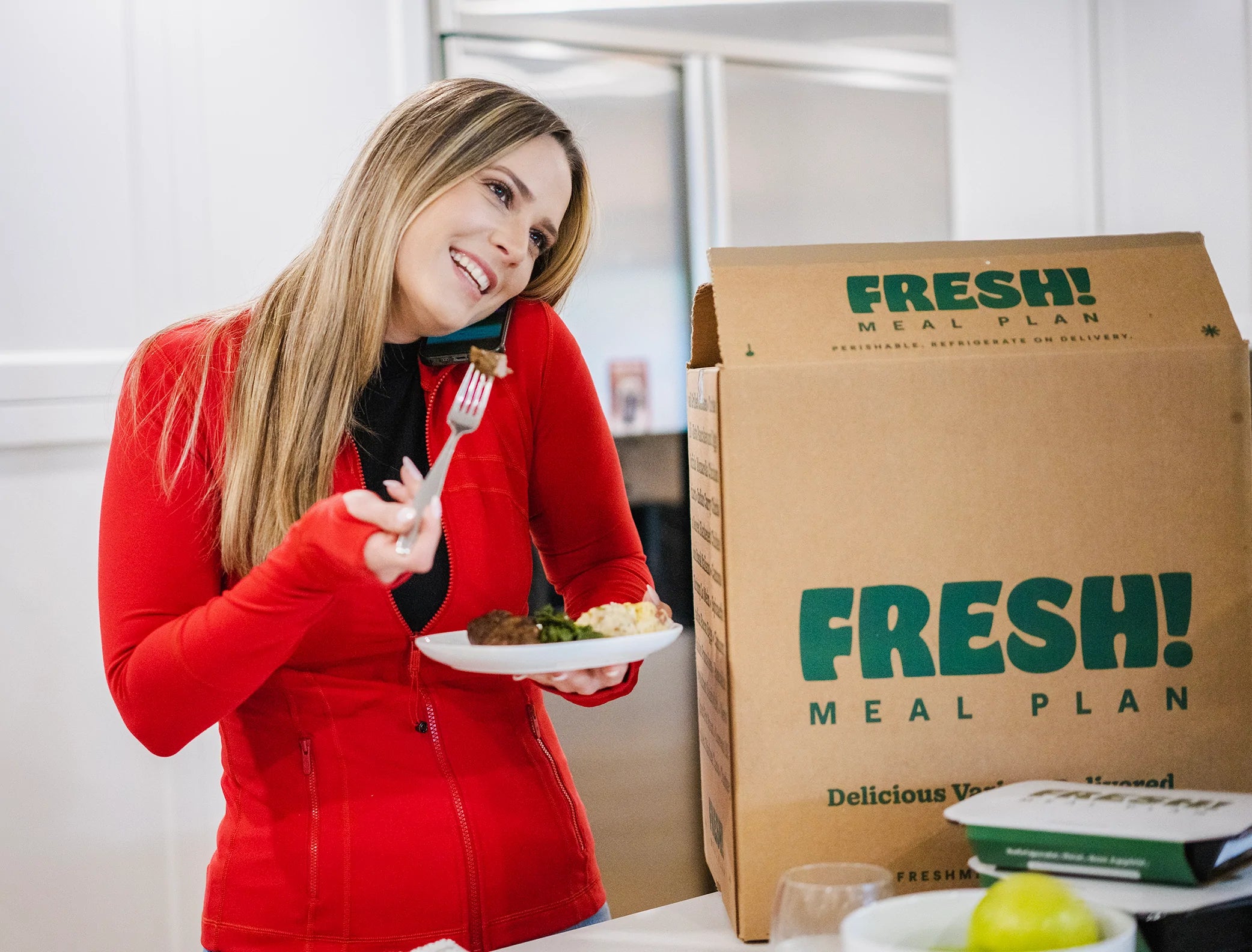 Meals for Every Diet
Whether you are craving a classic home-cooked meal or embracing a plant-based lifestyle, we have meal options for every diet:

- Keto: Maintaining a high-fat, protein-rich diet with low carbs is easy with dishes like keto lasagna and chicken alfredo.
- Paleo: Dine on nutritious unprocessed meals with dishes ranging from blueberry French toast to slow-cooked pork carnitas.
- Vegan: Enjoy a flavorful diet free of all animal products with options like stuffed shells and vegan quinoa bowls.
- Traditional: Dig into all kinds of family favorites, like chicken parmesan and spaghetti and meatballs.
- Lean & Mean: Get your protein in by choosing from dishes like beef picadillo, sirloin burger and blackened grilled chicken.
West Palm Beach Customer Reviews
We loved the food from the very start! We could easily change our food preferences, and the team at FRESH was always available for questions.
Bryan G
My husband and I have been on the Fresh Meal Plan for a year. We have tried every food delivery service out there. Nothing compares to Fresh Meal Plan.
Christine L
By far the best meals I've ever tried! They truly understand what it takes to prepare and deliver quality food…they completely nailed it! I would highly recommend them…
Len B
Great responsive, friendly service. Outstanding quality tasting food.
Joshua S
Amazing meal! We loved it so much and will be ordering more!
Andrea M
I have been ordering fresh meal plan for 3 weeks now and I'm so very pleased with the quality!!I'm reaching my goals quicker than I expected!! It's very convenient, food tastes great and they have a great customer service and very responsive!
Yasmine A
I have to say I am super happy with Fresh Meal Plan. I am a picky eater...as in love just meat and potatoes but I was looking to try Keto. This meal plan gave me the menu and previous menus prior to even signing up. I am going on week 4 and super happy about my choice in this meal plan. Definitely try it for just yourself or you and your family.
Meredith M
FMP has made my life so easy with regard to evening meal planning! Food is delicious! Quality and portion size of their food is perfect. Customer Service is friendly and accommodating! Love the affordable and simplistic way of eating healthy! I look forward to every delivery!!!
Sandra M
Their food looks and tastes as good as the photos online! They have excellent fresh organic food, with no preservatives or added sugar or salt and is tasty & healthy for you! This is great for anyone especially busy professionals or seniors who can't cook or anyone who may need to have a special diet!
Paulette P
I switched to Fresh Meal Plan from another meal delivery service because I needed more variety and customization. They make healthy taste way better than I ever could, and any issue I've had has been resolved. I also like that I can pick my meals. So if one is my favorite I can get more than one of them!
Erica S
Why People Love Fresh Meal Plan
Chef Designed Meals
Our head Chef was trained at the Culinary Institute of America: your food is in excellent hands!
Fresh Rotating Weekly Menu
We rotate hundreds of meals weekly to always keep your taste buds guessing!
High Quality Ingredients
Grass fed beef, local produce, and antibiotic free Chickens. We believe in serving the good stuff.
Ultimate Flexibility
Customize your weekly meal count, and browse six different menus to make your perfect meal plan.
Common Questions
How long do meals stay fresh?
We are excited to deliver the meals you love in eco-friendly packaging! The new fresh seal technology keeps your food fresher longer. Plus – the containers are made with BPA free material, and are fully recyclable, creating. Every meal has an expiration date but are designed to last up to 10 days unopened in refrigeration.
How are my meals delivered?
National (48 States) Via Courier If you are in the any of the 48 states with exception of South Florida, your meals are shipped in a Insulated box with ice packs and carefully sealed to ensure quality. Each week you will receive a tracking ID directly to your e-mail so you can follow your shipment every step of the way until it arrives at your door! *Due to possible delays, we currently only ship to residential locations. We cannot ship to a business, office or PO Box address. Local (South Florida from Orlando to Miami Dade County) via Contact Free Driver Orlando to Miami-Dade County, we offer hand deliveries once a week. Your meals come in a Fresh Meal Plan cooler bag designed to keep your meals cool with ice-packs during your delivery time window until you are able to bring them inside. *Please make sure if you are local to add special delivery instructions for our drivers, especially if you live in a gated community so we can ensure your meals get to you with no issues!
A La Carte ordering lets you choose your FRESH meals every week without needing a subscription! Just want to try us out? Here's your chance! We think you're gonna love it.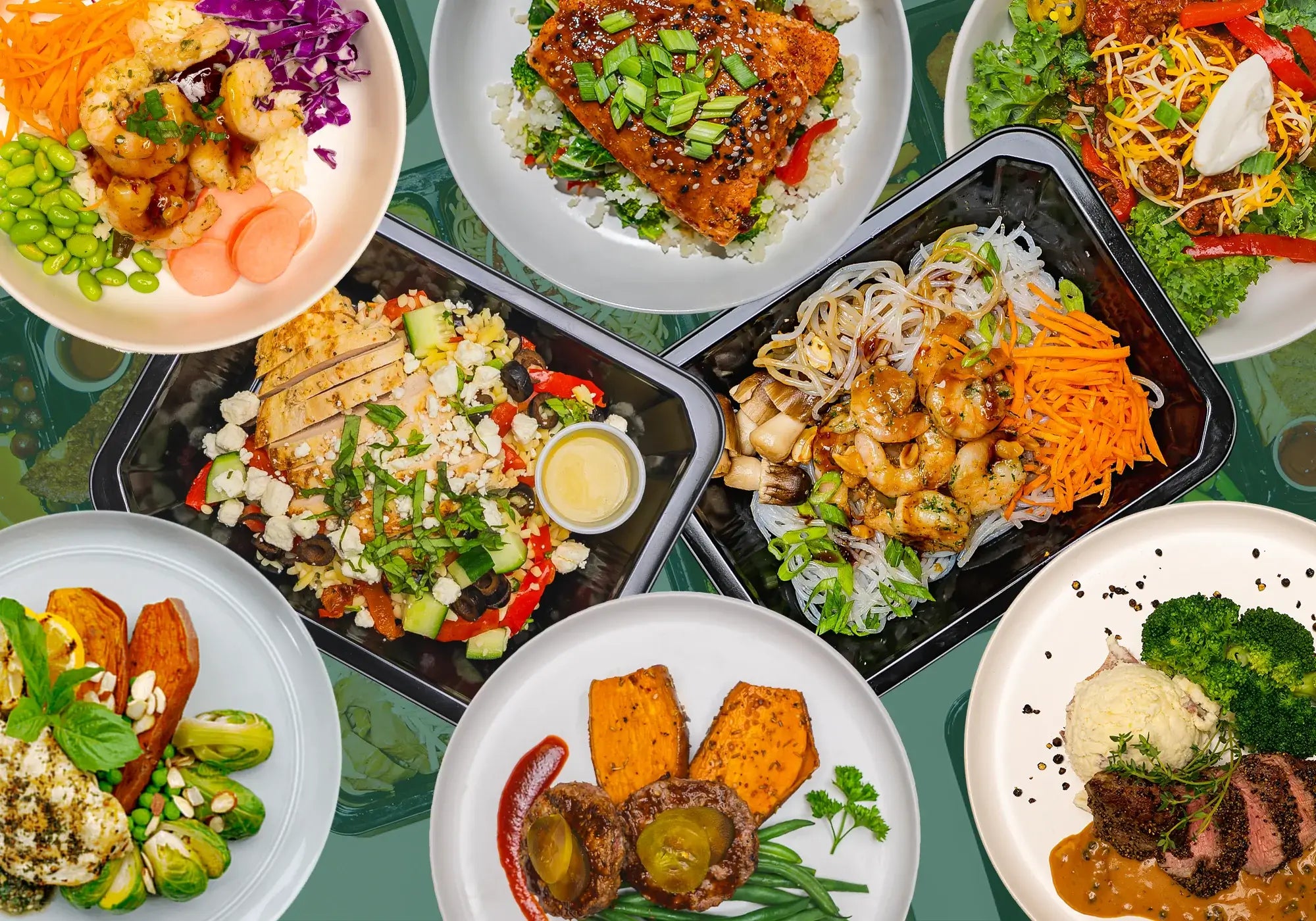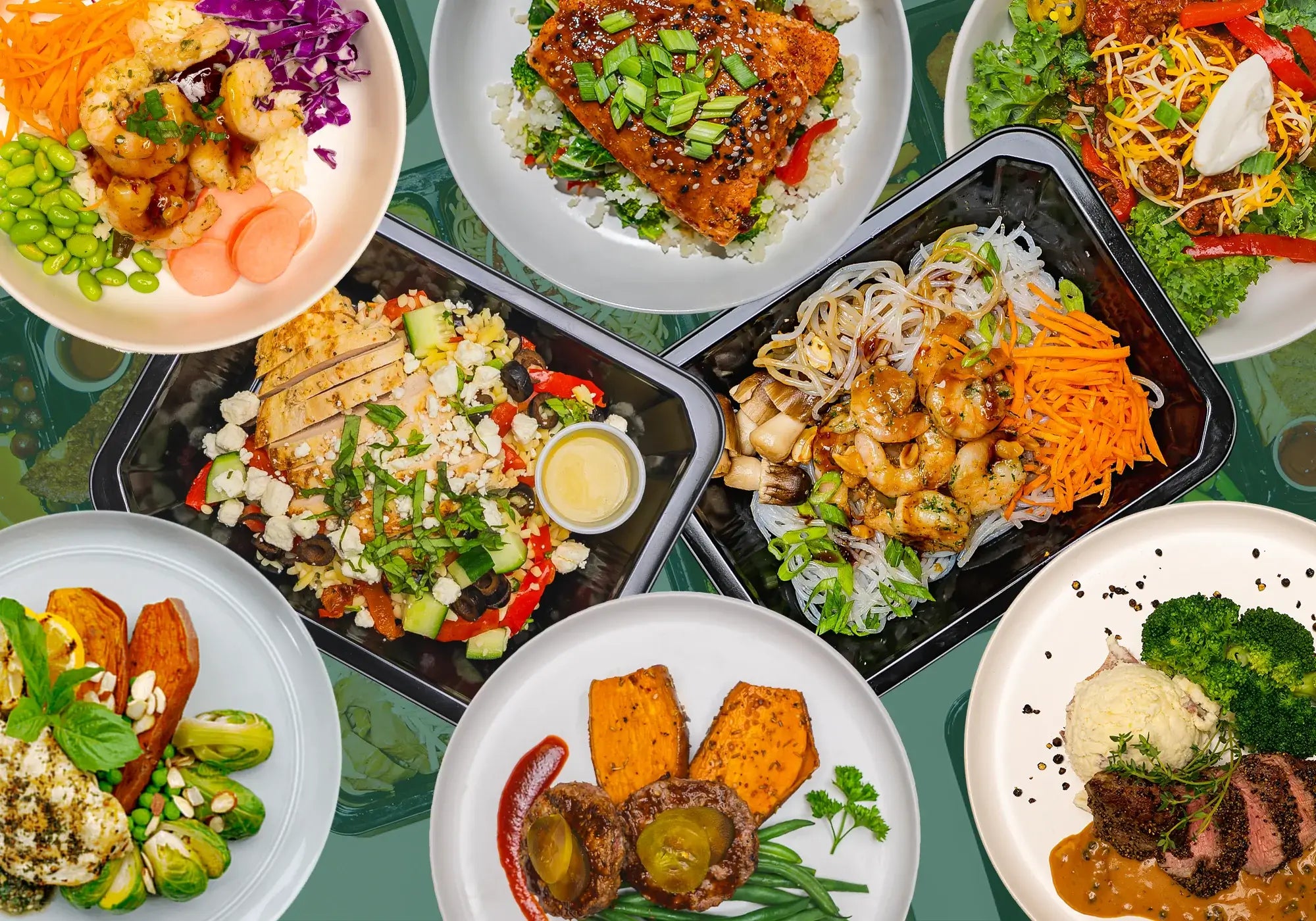 Have Fresh Meals Delivered To Your Doorstep