Back
Featured Post /
5 Healthy Weight Loss Desserts to Try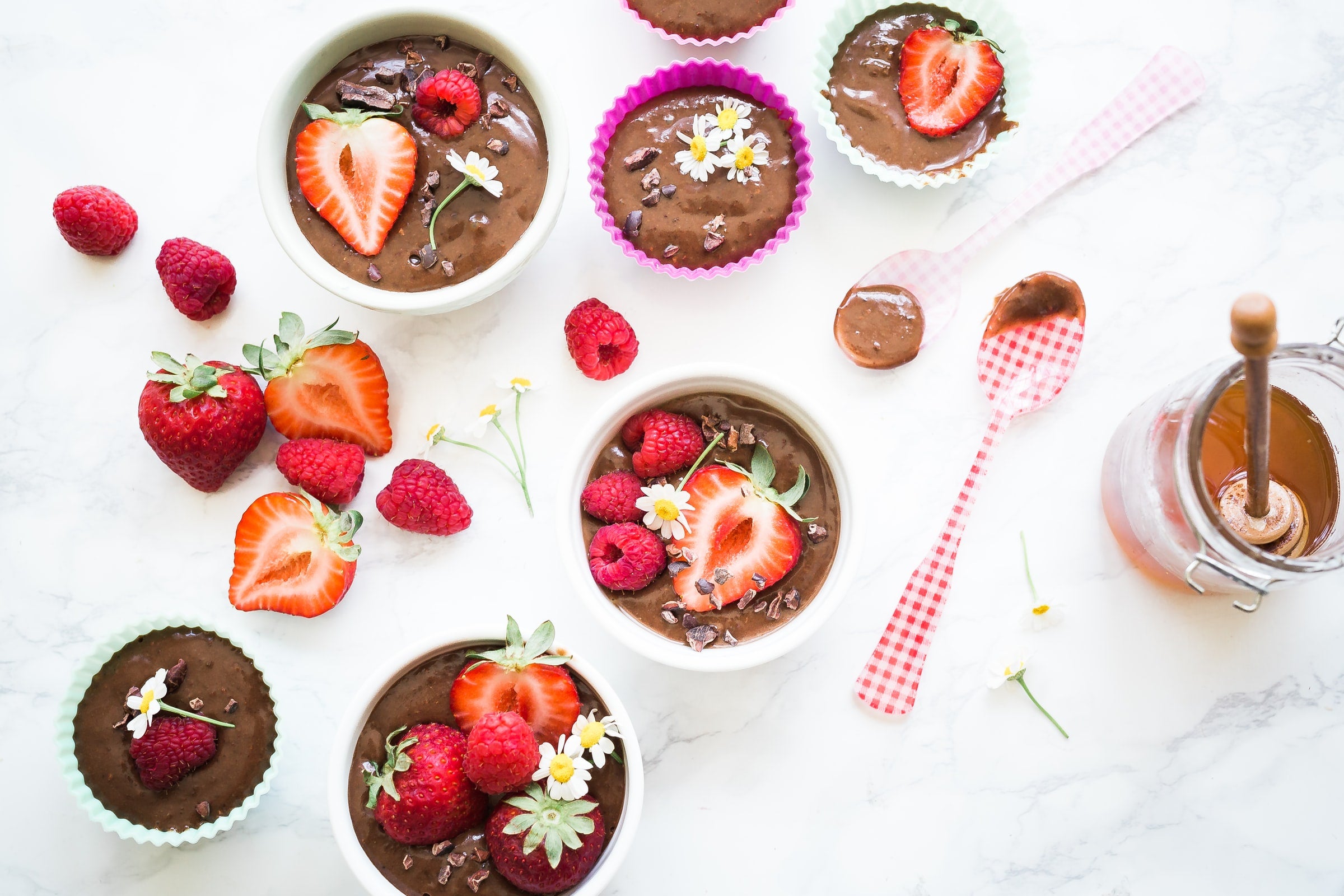 It won't surprise you that clean eating desserts are on the top of most people's search items for finding ways to make their weight loss goals happen in 2022. Dessert might not be the most important meal of the day but it does bring a lot of comfort to us. That's why it's great to work it into your diet in a responsible way.
Here are some of our favorite healthy desserts for weight loss that you'll eat guilt-free again and again!
Healthy Desserts For Weight Loss
That You Won't Regret Eating
Looking for healthy weight loss desserts? Here are five of our favorites!
Dairy-Free Ice Cream
If you're looking to cut back on dairy for part of your weight loss plan, dairy-free ice cream is on the rise and easier to find than ever! If you're feeling very adventurous, you can even make this low-fat dessert recipe at home! Of course, that's up to you and what you want to learn to do on this new fitness journey. 
Look in your freezer section at the frozen desserts and you'll find a ton of great options to keep you on track for your weight loss goals. No giving up ice cream for healthier living? Sign us up!
Vegan Pancakes
It's hard to find a great dessert that is easier to whip up than pancakes. Vegan pancakes transform the traditional high-calorie breakfast item, making them one of the great healthy desserts for weight loss. Fewer carbs and sodium mean more nutrients when you try variations on this dish like our Vanilla Macadamia Pancakes.
As you can see from our recipe, you'll be in heaven eating these vegan pancakes with a healthy dose of Oranges & Agave for sweetness with plenty of vitamins to go along with it. 
Apple Cookies
Apple cookies are a growing trend on weight loss plans but they aren't what they sound like. In fact, here's how you actually make these healthy desserts for weight loss.
Cut an apple into slices that are as flat as you can make them. From here, top with peanut butter and granola. They're not the consistency of a cookie but a few of them as a treat at the end of the day or snack time are healthier options than picking up a traditional cookie. 
Yogurt 
The possibilities are endless when you work yogurt into your dessert rotation. As a top easy healthy dessert for one, it's high in protein, rich with nutrients, and it benefits concerns for heart health and cholesterol. 
Best of all, yogurt is easy to use as a base for a small serving of something else you love, essentially providing endless variations of clean-eating desserts. Let's say you're a chocolate lover - mixing a few chocolate chips into yogurt will not hurt your long-term weight loss goals but still, give you a taste of what you love most. 
Paleo French Toast
Paleo french toast isn't just an option for breakfast! It's also one of our favorite options for a clean dessert recipe! In fact, this sweet dish can easily be made with a handful of ingredients you likely already have around the house. Whether you're looking to feed that sweet tooth or start the day with a fun breakfast, this is a great option. 
While you'll want to skip the syrup, you can make up the sweetness with fruit! Mix in some blueberries for healthy antioxidants that you'll be glad to have throughout the day. 
Find more inspiration for healthy meals at Fresh Meal Plan!