Back
Featured Post /
Low Calorie, High Protein Meal Prep Ideas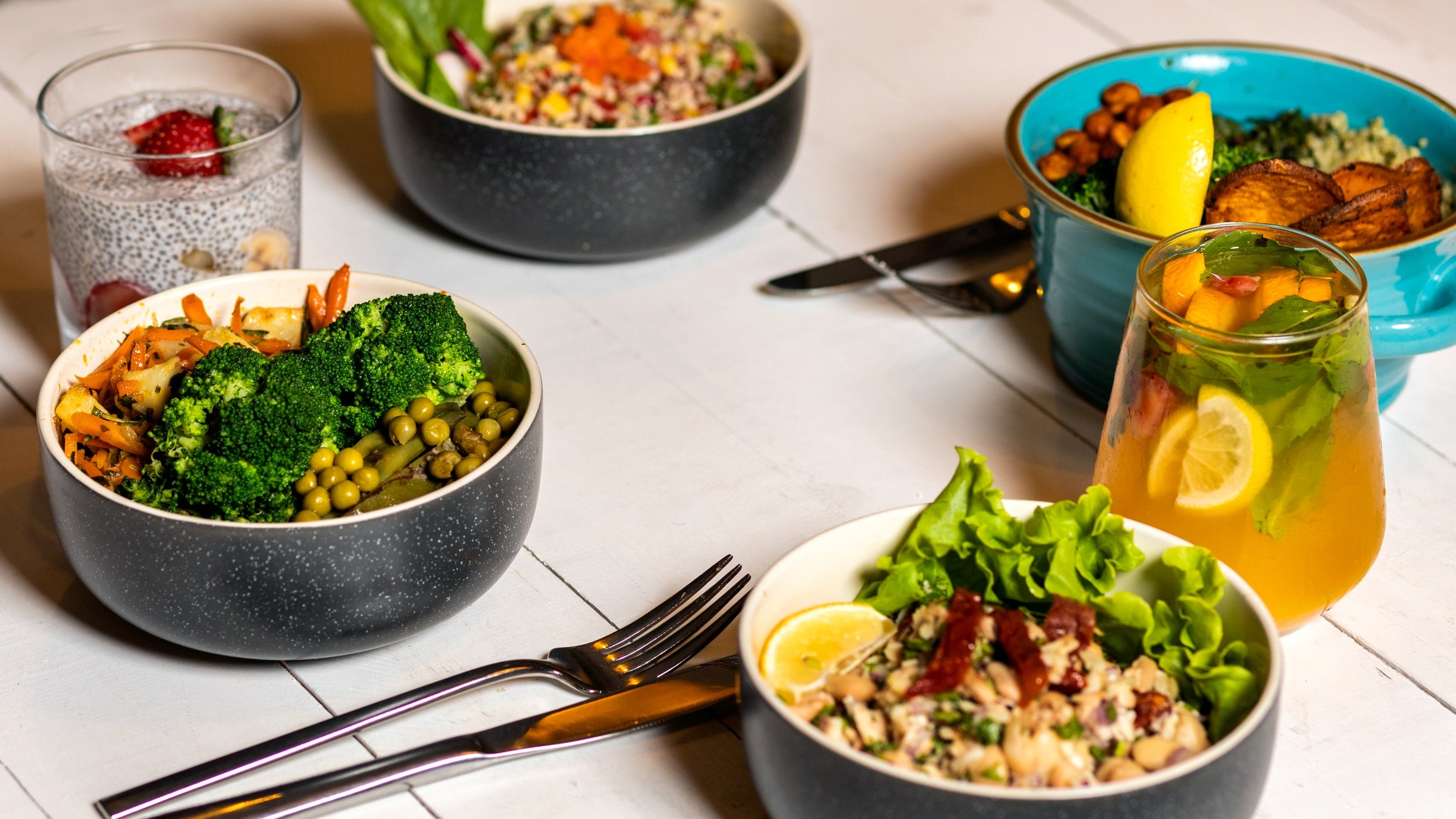 Everybody has different calorie needs based on age, activity, level, and a number of other factors. Some folks may need to consume fewer calories than others but the need to be satisfied by what you eat, and stay feeling full is universal.
Foods high in protein can help us stay feeling satisfied for a longer period of time, especially when paired with fiber-rich food. Using a high protein meal prep service or plan, you can be sure you'll have foods that help you stay feeling full without taking in more calories than your body needs. 
Start With Breakfast
The most important meal of the day, right? If we consume empty calories at breakfast, we may be hungry again in no time. Choosing low-calorie, high protein meals will help you stay feeling fuller until nearly lunchtime without putting you over on your calories for the day.
A protein-packed breakfast also helps your body wake up and feel energized- with long energy, no sugary crash in sight. 
Try These Tasty Easy Meal Prep Breakfast Ideas
Hard-boiled eggs 

Egg muffins

Frittata

Non-fat Greek yogurt
After you've started the day with sunshine in your step (and stomach) you may need a little snack to get you through that lunchtime meeting.
You can apply your high-protein meal prep planning to your snacks, too. Just portion them out in small containers for grab and go goodness throughout the week. 
Try These Tasty Snack Ideas
Hummus
Apple & 2 tbsp of nut butter
1ounce of almonds (about 12-14)
1 string cheese
Hard-boiled egg
Try These Low-Calorie, High Protein Lunch Ideas 
Lunch is my favorite part of the day- halfway home! It's also the time of day when most of us have a tendency to overeat or mindlessly eat while working.
Low-calorie, high protein meals can help you avoid overeating more calories than your body needs, while still keeping you feeling full and satisfied. Satisfying high protein meal prep doesn't have to be boresville either. Try a tuna stuffed avocado, turkey chili, or turkey pinwheels.  
Try These Low-calorie, High In Protein Meals for Dinner
Dinner is time to rest, relax, and refuel from the day. Choosing a hearty, homey, protein-rich dinner is a great way to refuel your body while it repairs and restores during nightly rest. Lean chicken breast, lean ground turkey, pork, or beef, and fish are all great choices for low-calorie, high in protein meals.
To keep you feeling full, try making half your plate non-starchy vegetables, like broccoli, carrots, cabbage, and zucchini. You can flavor your food with herbs, spices, and infused olive oils. These techniques and ingredients are all terrific starters for high protein meal prep for weight loss.
Fresh Meal Plan even helps you meet those caloric and protein goals, while still indulging in flavorful meals, like shrimp with pasta. 
Get High-Protein Meals Delivered To You
When you're ready to get started with low-calorie, high protein meal prep, these tools, ingredients, and tips will make you feel confident. When the weeks get busy and you need a break from the work but not the high-protein recipes you love, let Fresh Meal Plan help you out. Fresh Meal plans make meal planning easy. With options for any diet or lifestyle, Fresh Meal Plan can deliver high-protein meals that are healthy and ready for you to enjoy, whenever you need them.