Back
Featured Post /
A Beginner's Guide To Keto Meal Prepping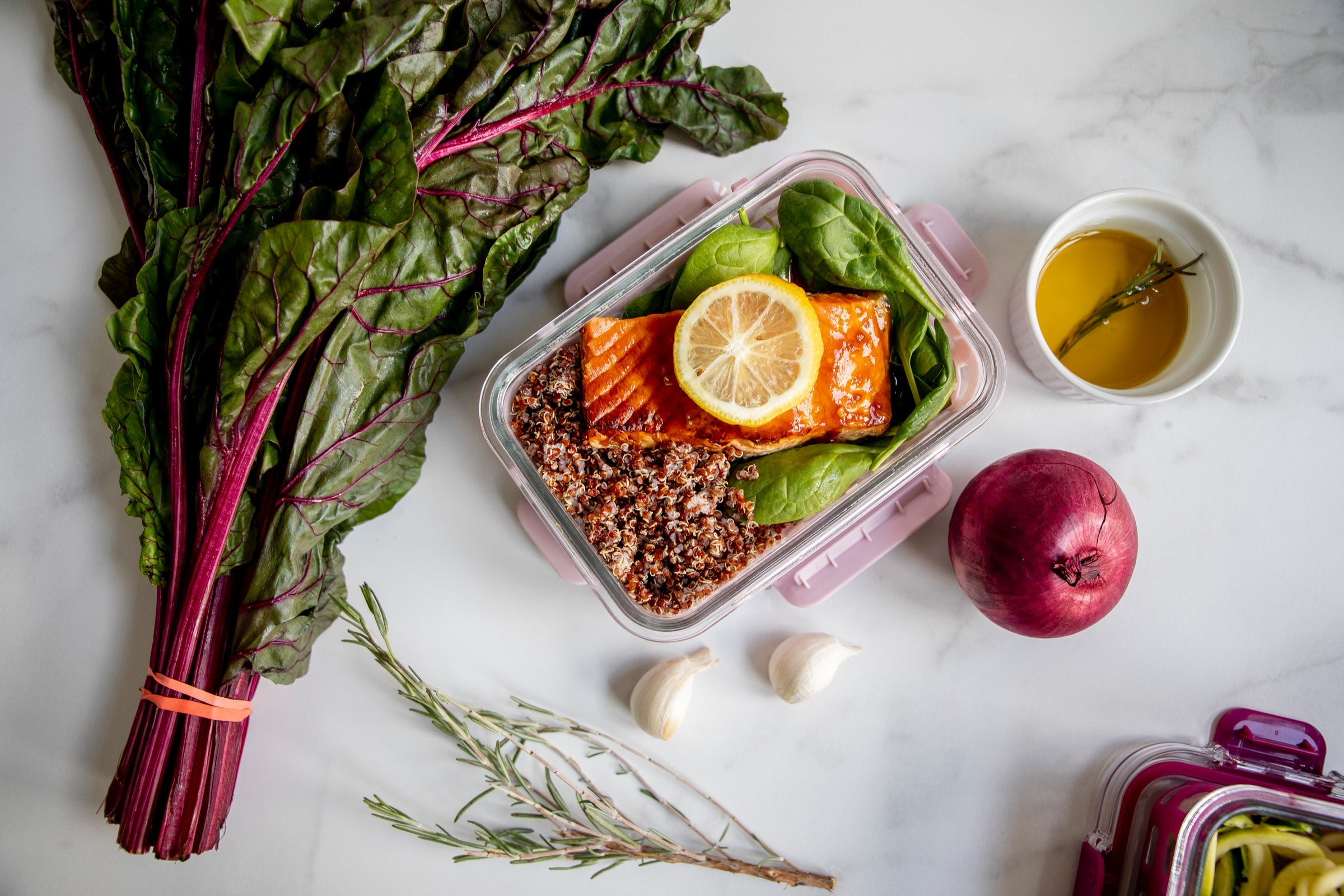 Achieving a healthy lifestyle often comes down to planning and preparing. In fact, that's true for most things in life. Meal planning and meal prepping don't just help you stay on track with the choices you want to be making, it helps you save time and save money! It even helps cut down on food waste.
If you have healthy, tasty snacks ready to eat and ready to make you're less likely to grab food on the run or dine out. If you're new to keto meal prep, don't stress. We've outlined some easy keto meal prep tips to get your preppin' like a pro. 
1 - Get the gear
To be successful with easy keto meal prep, you'll need a couple basic kitchen tools and ingredients. You'll be using these tools and ingredients a lot in keto recipes, so save yourself multiple store runs, and keep these items on hand. 
Be sure to keep the following tools on hand:
A good skillet

A sharp knife (dull knives are not as safe as sharp knives, as you'll be chopping a lot of veggies)

Parchment paper or aluminum foil for easy cleanup

Food storage containers (glass resists staining)

A slow cooker

Blender/food processor/ or immersion blender
Ingredients
Nuts

Olive/coconut/avocado oil

Eggs

Butter

Herbs/spices

Ground meats of your choice

Flours of your choice (such as almond or coconut)

Cheeses

Condiments of your choice (such as mayo, sour cream, cream cheese)
2 - Plan Your Week
Whichever day your day off is, take a look at your calendar and the week to come. Is it busy or lighter than usual? Do you have evening or early morning activities? How does that schedule affect what you're going to eat and enjoy? 
Considering how this schedule alters your ability to cook during the work is integral to

easy keto meal prep

. You may need to batch cook all at once or you may be able to make one or two meals throughout the week. 

Some weeks are busier than others, it's just life! Too busy to cook? You don't need to stick to cold salads and sandwiches. Have hot, delicious, and

keto

friend

ly

meal

s delivered to your house!
3 - Plan Your Meals
Which meals will you be enjoying at home, out with friends, or on the go? Plan for leftovers and meals you can eat twice. Gather your recipes and write out your ingredients. Find which ingredients you already have on hand and which you'll need to grab from the store. Once you've made a complete list, go shopping and get ready!
4 - Time to Cook!
Once you've got your ingredients and recipes ready, give yourself a big chunk of time for cleaning, cooking, and storing your meals. Be sure to keep surfaces clean and sanitized. Avoid cross contamination by keeping raw foods away from ready to eat foods, using different knives, and cutting boards. 
Keto meal prep for beginners doesn't have to be a lonely Sunday in the kitchen! Call up a pal and prep together. You can figure out which recipes you can split and share. Share some drinks and catch up on life!
Sometimes, our taste desires exceed our culinary ability. If you're really craving lasagna or tex-mex style casseroles but don't have the desire to do all the work to make it keto friendly, Fresh Meal Plan has you covered. (Let's be real, lasagna has more layers than an onion, so why not let us do the work for you?)
Still not sure where to start?
Here are some ideas for low carb meal prep for beginners: 
Egg muffins 

Bone broths

Tuna salad

Roasted brussel sprouts

Truffles

Quiches

Soups and stews
There are plenty of easy keto lunch meal prep ideas to wet your whistle!  
When you're ready to get started with keto meal prep, these tools, ingredients, and tips will make you feel confident. When the weeks get busy and you need a break from the work but not the keto recipes you love, let Fresh Meal Plan help you out. Fresh Meal plans make meal planning easy. With options for any diet or lifestyle, Fresh Meal Plan can deliver meals that are healthy and ready for you to enjoy, whenever you need them.